23 Dec 2007
I decided to search for grayling at Wolfscotedale today, which is something I've not tried as the ratio of grayling per trout on this stretch is minimal during trout season - but logic doesn't always succeed, so I hoped for a real clunker. Well you could say I was keeping it real as being confident counted for nothing on this day. On arrival it was foggy and -2 but the river was in superb condition so I marched on full of optimism. To cut a long story short not 1 single grayling came to my net, but it did turn into a lovely day and afterall, I can think of worse places to spend the day.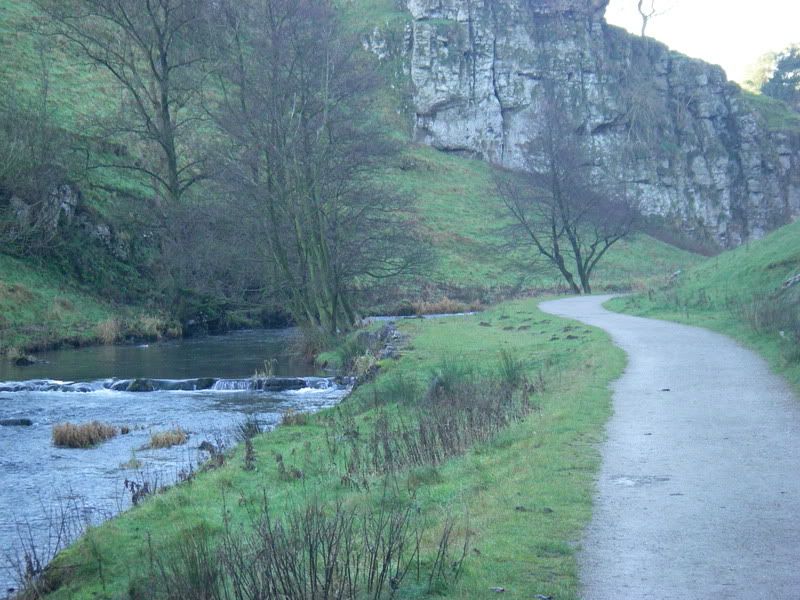 The only company I got out of the river today was this lean looking brown trout, which looked ordinary for this time of year (torpedo shaped), apart from the leeches stuck to it. I don't usually take browns out of the water out of season - but I thought a picture of the leeches could prove interesting. I scraped them off with a careful thumb nail, then returned the brown safely back into the river.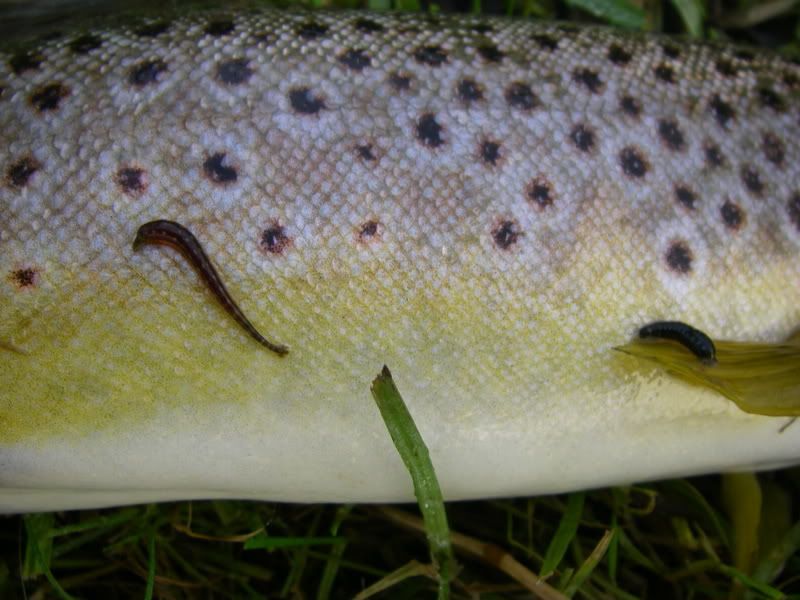 Around 2.30pm I decided it was time to return home for a Christmas holiday, and take time to lick my wounds, so that I can come out fighting again soon.